Cheesy spinach and artichoke cups.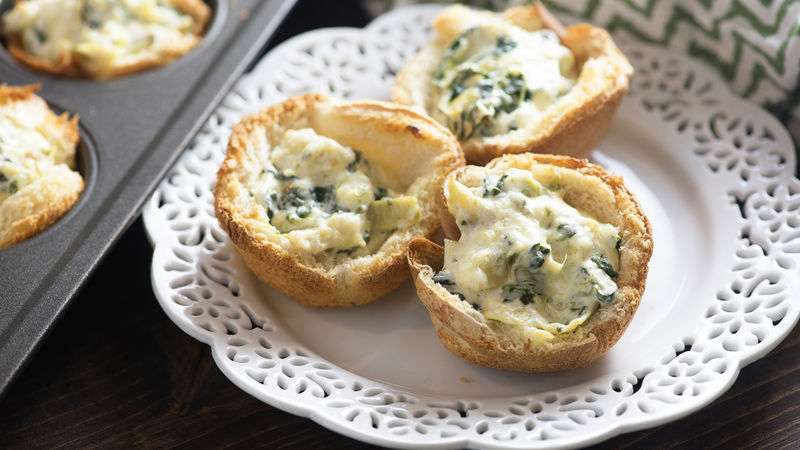 Prep 10 MIN
Total25 MIN
Servings16
Ingredients
1package (8 oz) cream cheese, softened
1/4cup mayonnaise
1/2cup Italian cheese blend (2 oz)SAVE $
1clove garlic, finely chopped
1/4teaspoon salt
1/4teaspoon pepper
1cup canned chopped artichoke hearts
1cup frozen spinach, thawed and squeezed to drain
16slices sweet Hawaiian bread
Steps
1Heat oven to 375°F.
2In medium bowl, mix all ingredients except bread.
3Use round cutter to cut large circle from center of each slice of bread. Discard scraps, or save for another use. Gently press bread rounds into 16 ungreased regular-size muffin cups. Divide dip mixture evenly among bread cups.
4Bake about 15 minutes or until bread is golden brown. Serve immediately.